Lindsey
March 28, 2010
converse graffiti'd with Sharpie hearts
and witty phrases

words on her hands, crawled in Bic:
math test Thursday
call Shannon
ask Abby about movie times
science fair?!

green nail polish that's chipping
but she doesn't care because
it's her favorite color

iPod plugged in her ears,
throwing the beats of
assorted electronic bands
into her skull

scrawling, left-handed, on a
notepad, spinning rhymes
that tell stories about the good
ole days

add all these thing up,
divide by sarcasm, throw in a pinch of
spontaneity,
and multiply by seven.

It spells Lindsey.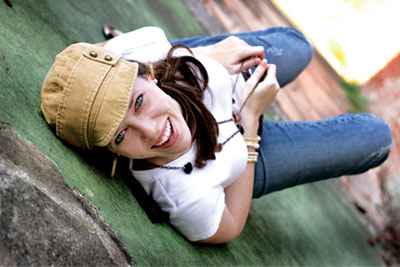 © Brianna C., W. Monroe, LA