Camouflage Paint
April 4, 2010
Drifting away like I'm new to this world.
Everything I feel is so new.
Mixed emotions go through my head and soul.
Thinking of the future.
Knowing it'll be so cruel.
As I sit there and wait,
For our wicked fate to come.
Everything is still rushing,
rushing through my head and body.
I wonder if there's a way to stop all of this.
To make everything better.
I sit here putting on my camouflage paint,
waiting to see how it'll all turn out to be..
Im sitting by my window
watching the world deteriorate into nothing.
Still in my camouflage paint
I see how the people have struggled,
suffered to survive.
Now it's come to the last two people on earth.
Will they make it better or just mourn
in all that the world has done
To make them come to this.
They don't see me.
Im camouflaged, invisible.
Im watching as they mourn and grieve
Wishing that it would all be better.
As they walk the deserted streets of the world
The street they choose to walk is mournful and sad.
They were not seeming like they were going to fix anything.
Is there any hope at all for Earth??
i see how the world now needed me.
How i cant keep hiding.
Even just one person can make a difference.
If you know you can do it,
If You dont, you'll always be in your
Camouflage Paint.
The world may crumble at your feet but you have the power to make it flourish.
Dont let the world die because of your Camouflage Paint....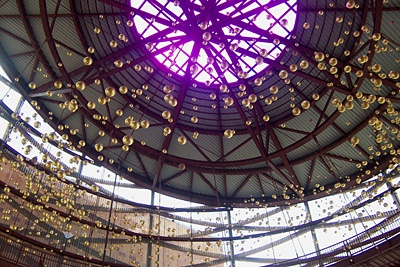 © Amanda P., Garden Grove, CA