From the Sun, With Love
April 11, 2010
The sun sets just as it rises,
The fate of doom prowling on the corner of darkness,
Just when there is light 'tis taken away,
Just when there is hope 'tis is shot.

The sun sets faster than it rises,
Humans creating artificial light to prolong artificial pleasure,
When push comes to shove they hide in the dim,
Sneering at all who bring light.

The Sun's rays are beams of hope,
However, the actions from one man radiate an earthquake,
One that shall not be lived down for times to come.

What about our actions?

How do we prevent future breakouts?

The sun is never up too long,
As we push it away as it shines our scars,
The words of light cut too deep,
Eating away everything artificial.

The Sun is there to only help,
But what do we comprehend of truthful reasoning?
We listen with our eyes turned off,
Hopefully counting the minutes 'til sunset.

Uneventful bore dome leads to an eventful moment,
Where curiosity kills the cat,
All while happening with the Sun away,
For if the Sun were up we would be safe.

Is it not a shame we pushed the sun away?
Leaving it all by its lonesome self:
For the Sun feeds on shining its rays,
Is it really a wonder the Sun is shrinking!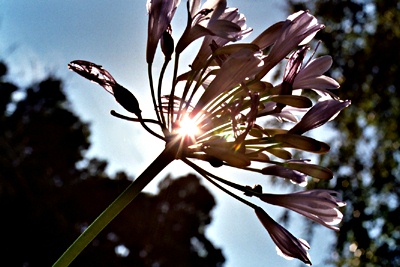 © Brandon W., Redwood City, CA