With Love, from Colin
April 12, 2010
I open the package
I got in the mail
With my utility knife
It slices through the tape
And I watch the plastic split
Like Moses and the Red Sea

I take out
Two ratty sneakers
Two grimy Chuck Taylors
A dingy red color
One white patch on each shoe
Graying, with a
Big
Blue
Star.

Dirt still embedded
In the space between the shoe and rubber.
Still smells like feet,
The inside worn down from years of walking.

A small note inside:
"Keep running kid. Colin would've loved a sappy story like that.
Love,
Matty"

I slip them on carefully
Tie the fraying, grungy laces,
And I Run.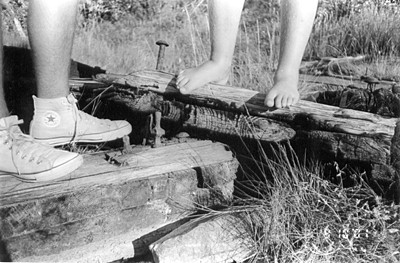 © Sarah R., Marblehead, MA