Why You
April 19, 2010
Back to those days,
When rainbow spectrums made me gaze
And your arms were home.
Sweet whispered songs echoing through the silent nights,
As your lavender scented quilt was wrapped around me tight
Abuela wasn't just a title … it was your identity
(2-3 sec pause)
Back to those times,
when wonder woman had nothing on you,
And when I was stubborn, you were the only one that could get through,
my spiked tipped, concrete walls,
that under your lullaby love would always fall.
And under the rumble,
my force field would crumble,
and you'd tell me it's ok to cry.
(2-3 sec pause)
You helped me understand,
Why mommy and daddy's relationship didn't stand.

And that no matter what, their love for me and my sisters wouldn't shrink, but expand.
And no matter what, we're not in fault.
Your whispered words would chase away every bad thought.
(4 sec pause)
Back to those days,
when goodbye meant I'll see you tomorrow.
But now even the thought of the word fills me with grieving sorrow.
All these years were just borrowed time
And now the thought of you make my eyes tear.
I keep praying to God that this was just a nightmare,
so when I wake up you'll still be here
(1-2 sec pause)
But I had my rude awakening when it was you laying there.
Not some stranger, which I wouldn't have really cared.
But my Abuela, my invincible wonder woman
No this cant be, this wasn't part of the plan.

(1 sec pause)
You need to be there for my graduation, my wedding
Who will I run to when I need to cry?
How will I ever get by?
I need you like the moon and the stars need the sky.
You're my best friend
They tell me to move on, but I cant just pretend,
That I understand that this is the end.
It cant be.
I wont let them take you away from me
(3 sec pause)
But what can I do.
I can't live without the memory of you.
You're everything I ever knew.

But most people will never know what I'm going through
These tears that fall from my eyes,
My sobs that you can hear through the skies.
But all I want to do, is ask God, why?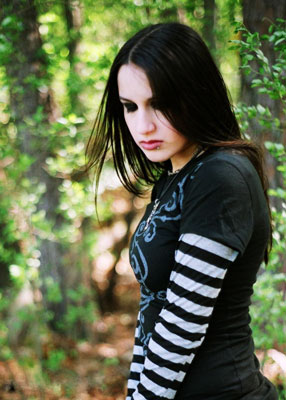 © Rebecca B., Marietta, GA