Little Black Dress
April 19, 2010
The devil's not red
It's black.
Like a shiny credit card
A pointy broken shard
Of a shallow pool mirror.
You think if seen
They'll want her
If only one would tell her
How stupid
How wrong
How controled
One are.
I blame that little black dress.

I spend five too many
Ten too many
Fifty too many
On hundred too many
on you

You caused this you know
You made me feel so
Like there was nothing
nothing
to do.

I had worn one too short
Should have found one more round
Something much less flattering

I got eyes
What I want
I got whistles
What I got
I got Nasty words thrown.
This too.

I got men.
What I want.
I got looks.
What I got.
I got everything, yet nothing
Because of you.

I lost something inmportant
It cannot be found.
Can you see the tears I'm crying
It's cycle round for round.

Nothing came good
I looked like I should
Yet something went terribly wrong
I thought it was fun
Yet I tried to run
And was shoved down.

Stupid
Hopeless
You left behind a mess
I'll blame myself for this
No

I'll blame that little black dress.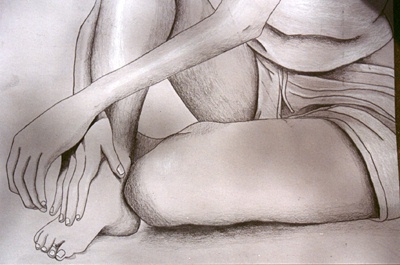 © Rebecca W., Kannapolis, MD