That Head of His
May 14, 2010
I always find him interesting
No matter what he talks about.
He speaks from that mind of his
"I'll never see whats in there",
I think without a doubt.
But everytime he talks to me,
And I feel like I'm the one,
He turns back to that mind of his
and the feeling is over, done.
I want to know what he thinks of,
all day when we're apart.
We have a conversation
and I think, "Well, that's a start."
And then I always think
that we will one day be,
but he likes her, and what's in that head of his
I guess I'll never see.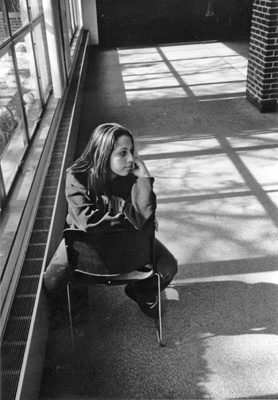 © Leighann E., Westport, MA