Senile Sensations
May 1, 2010
Senile sensations, what are they? Where are they?
Are they in the greyness of your hair or the thinning of your skin?
Maybe it's in the wisdom in your eyes.
No matter how blind they've become.
Maybe in the sober of your smile or the strange equilibrium
That comes through evenly spoken words.
Maybe it's all the mishaps, misfires and misgivings -
That you've filed away.

Does it scare you that you've almost ran out of things
In your log of parental memories to mimic?

Does it scare you that millenniums have pasted
And will go even when you're gone?

Tell me stories. Please tell me stories of your past and my long ago.
I don't care about misprints, misquotes or any blurs of memory.
I just want to hear your voice.
I want to feel the vibration of the remembering of those memories!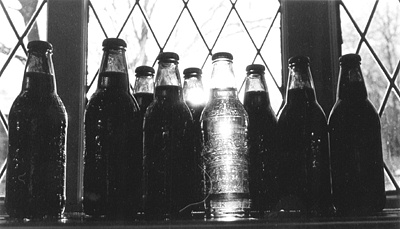 © Steve S., Marblehead, MA