Walking Beside the Lake
May 12, 2010
The waters lap
The gray pebbles
Like ripples
Of white, whipped cream.
Across the lake
A wisp of dusky smoke
Curls further toward the cloudless skies.
As it plays flute concertos from
The wordless song of the evening,
It echoes endlessly
In shadowed caves.
An aerosol
Of fresh mist,
Swirls as calmly as willows sway.
The reflection is just like a mirror,
Except it is silver yet blurred.
As willow leaves drift down
To the mirror,
Reflecting again,
The waters imitate
The slender appearance
Of the stringy stem.
Dark creatures
Dart briskly through.
What is beyond the fog?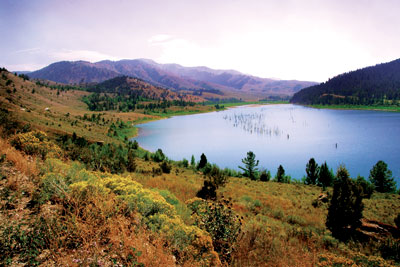 © Matt S., Glastonbury, CT