Eyes That Don't Know
May 13, 2010
All I see around me
is subtle eyes and gestures.
These eyes analyze my every move,
but I'm not someone easily classified.

You cannot possibly know me
from a glimpse or a stare.
Or even the hearsay
that plunges from the lips of others.

If you crave to identify with me,
an adaption must be made.
You must be willing to unclutter
your mind of judgment.
Let my words vibrate through you,
like goose bumps tickling the surface of your skin,
get a feel for who I am.

For one can't be known for what
they choose to show.
The truth unfolds easily
when you aren't saturated with
everyone else's views.
Find your own ideas
and conjure up opinions,
So you can come to be your own person.

When you see me in a uniform,
cheering for my team,
Can you see the little, insecure girl
hiding underneath?
When my friends and I are gathered around,
and I laugh at their jokes,
Do you notice my desperate want to meet new people?

All I ask is to feel emotions
for the real me.
If you cherish me I hope you adore
the many flaws and moods.
If you despise me I wish you are repelled by
the way I view the world.
If you are unsure about who I am,
well maybe you'll help me grow,
because I am uncertain myself.
If you categorize me or compare me to others,
I will strive to show you differently.

As I walk through the halls
these eyes are looking at the way I seem.
They can't see beneath the surface,
or the fabrics of my clothes.
my personality comes second to them,
they really have not discovered me.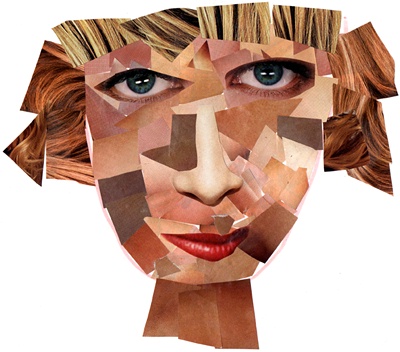 © Maghan D., Athens, AL