Untitled
May 19, 2010
Before I met you my life was like a never ending night. Nothing really mattered. I was just surviving, not really living. There was a time in which I rarely smiled, seldom laughed. Feeling anything but the over powering numbness seemed impossible. Happiness was a dream, nothing more. I lost any hope in fairytales, I no longer dreamt of freedom from my self-created Hell. Nothing, nobody could save me.
Everything was a blur.

Until I met you.
When you speak its like an angels voice. Your words are like promises of candy apples and cotton candy. Or a bright sunny day in the middle of a flood.
Or a flood in the midst of a drought. Your love washes over me like a tall glass of ice water on a steamy, summer afternoon.
You saved me.
You turned my night into day. You made me smile, laugh, and returned the feeling of life, to my life.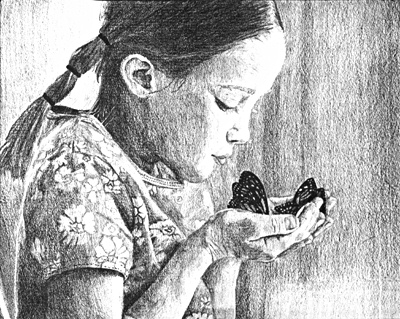 © Alina L., Holland Patent, NY