Wishing
May 21, 2010
The way you hold me, and kiss me.
The love, so obvious in your pretty hazel eyes when we have to say goodbye.
But I'm in a relationship with him; the funny, goofy one.
The one who makes everyone laugh and feel good. But you make me feel good.

I love how you kiss my neck and play in my hair.
I love how we can sit on your couch for hours upon hours tanglined within one another.

I love how you look into my eyes, the way you lick your lips, and how you dance for me when nobody else is around. I love the way you taunght me when I'm shy. I love the way you hold the door for me and give me your jacket. I love the way you pull me close and wrap your lond basketball built arms around me.

I even love how you go to work. Honestly, I think I love evverything about you.

But I'd never dare and say that I love you, because I'm with him.

You know that I'm with him, and you hate it.

In a way I despise him for keeping a line between you and I.
I know I'll never have the heart to break up with him as you so often reccomend. You mock me whenever I mention him.
You delete his texts from my phone and you put him down whenever you get the chance.

I hate the way we get into debates about him. He always brings up a sore spot between the two of us.

"He can't drive, he dosen't hold you the way I do, and you can see me everyday whenever you want" you once said to me. "He isn't doing anything I'm doing, so you might as well stop fighting and end it with that little n****."

I shrug your comments off with a coy smile even though I know everything you're saying is the absolute truth.

I'm with him and if it's ever going to be over he'll have to end it and I know in my heart he won't.

You're a big part of my life.

You mean so much to me.

I want you.

I need you.

I like you?

No, Alonte, I love you.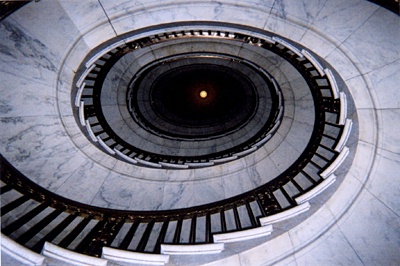 © Kyle T., St. Joseph, MO