Everything I Never Could
May 25, 2010
I make a perfect disguise
For the wings threatening
To explode from my spine.
I don't dare you to touch them,
As fine hairs
Turn to thorns every time
I am encouraged to fly.
I find my own ways of touching ecstasy.
I am an artist.
And no one ever said every art was perfect.
I fend off the hurt with words so
Carefully chosen that even I hold back
The urge to yell when the vocal blade
Slices through the flesh of your back.
Today I plan to tell you
Everything I never could.
You pick up every tear then fill my ears
With every sob so I'm distracted
While you state every one
Of your imagined fates
And I pick what I like.
If I can.
You may never know how I feel
But you'll always feel what I know because
Words never spoken simply do not exist.
But what is felt is remembered always.
And you try to resurrect me from
The grave placed beneath me
By thousands of instances
Where I could have been better.
But it's useless.
I'm already six feet deep and
The desperation for you alone
Is not enough to lower the standards.

He may never know
Exactly how I feel about him,
But that's solely because I myself
Do not know.
With his skin the color of milk chocolate,
And mine the color of caramel,
We blend like the milk
In my bowl of cocoa pebbles.
He has wings protruding from his spine
That he doesn't dare me to touch
Because the fine hairs turn to thorns
Every time he is encouraged to fly.
He finds his own ways of touching ecstasy.
He is an artist.
He graphs the saliva,
Black residue of wet cigarette butts
And sprinkles of ash out of trays,
And he paints.
High as the clouds he dances
To a song that I played for him yesterday,
And there is no shame in his art
Because most of the time he is unaware.
Hung over in my basement bathroom
Because no one ever said every art was perfect.
I tend to hate it.
Glass from broken beer bottles
Creates the browns and greens
Of the earth underneath his ashtray sky.
Art is his way of telling me
Everything he never could.
His way of resurrecting himself
From the grave placed beneath him
By thousands of instances where
He could have been better.
I attempt to fend off his hurtful words,
So carefully chosen that I can see
Even he fights the urge to yell
When his own vocal blade
Slices through the flesh on my back.
Then I pick up all of his tears
And fill his ears with every sob
So he's distracted while
I state every one of my imagined fates
And he can pick what he likes,
Because see…
It's all his way of telling me
Everything he never could.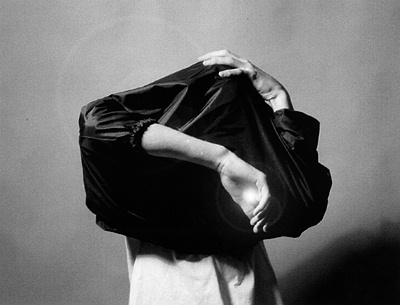 © Ben C., Marblehead, MA