Spying During Spanish: A Poem About Taylor
May 25, 2010
Secretly, doing his math, he sits there,
Head on his desk & butt in his chair.
His work's in his lap, shielded from sight,
'cause if the teachers found it, he'd be in for a fright!
Looking for the pencil sharpener, he glances about,
'cause he's doing math & can't do it without.
A mechanical pencil he really must get.
His old-fashioned wooden one will fail him yet!
He occasionally looks up, to see what lesson he's missing.
To get out of class is what he's desperately wishing.
Our best poem yet this is turning out to be!
As our inspiration, Taylor, sits there, quiet as can be.
The ever-so-long school week must be getting to his brain;
We can tell his energy is beginning to drain.
He sits up and stretches his back with a yawn,
His interest in math homework must now be gone.
Neglecting his Spanish, he obviously has been,
To focus on the math his interest is no longer in.
There's a red mark on his forehead from leaning on the desk.
I think from his schoolwork, Taylor needs a rest,
Listen! There's the bell! I guess it's time to go!
Much more interest in leaving- than homework, Taylor shows.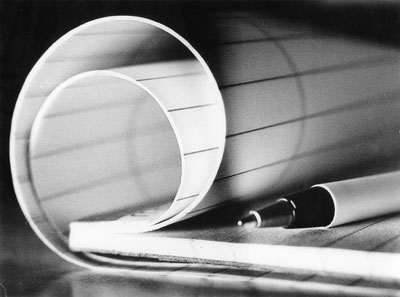 © Samantha M., Bethel, CT