Honest Lies
May 30, 2010
Tell me the truth
the whole truth
and nothing but the truth.

Curvature and play on words
create the perfect facade...

Carefully spill your words
onto the pitch black canvas
color your lines white...

So nothing but the truth
means
everything but...

I believe everything,
my canvas drips glass tears,
as your honesty plays invisible.

Carpet cutter
slash marks
display the perfect scene
of carefully planned strategic words.

And as I shred here
spilling glass shards...
as you smile indignately
with a look in your eye..
as if to say
"You can't say I didn't tell you so."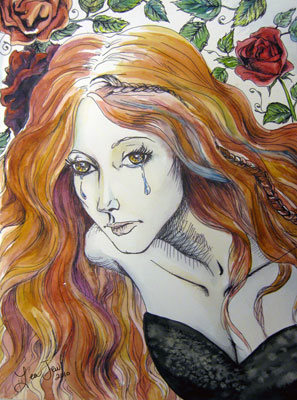 © Leonora J., Fullerton, CA