Today We Fall
May 22, 2010
As the world crumbles down
we all will fall
some of us will climb
others will dive
a somewhat less commitment suicide
for at the end of that day,
we all will die...
Conversations of I love you's
tearful laughs of the lovely deprarted,
and I will sit on top of it all...
I will see the world turn
and the sun it will rise.
I will watch all my love ones float along
and I will say no goodbyes.

Clouds of cotton candy smiles,
Sun made of baby laughter,
hand in hand snowflakes...
will follow me through sky,
and I will see my love
alone in the dark
still searching the sky for me,
but the places he will look,
are the places he took,
and my memory will fade away.

My friends will be concerned for the divers,
and the children will wish for the climbers,
as I sit on my perch in the sky.

Dearly beloved we are gathered here today,
for the destruction of our souls...
cast your smiles,
your sideways glances,
for all my children,
today is the day you will pay.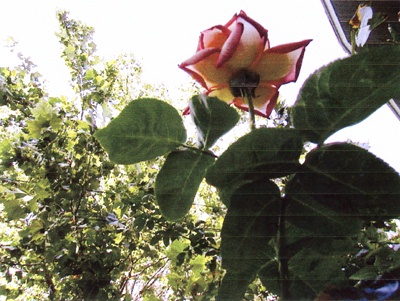 © Courtney P. Alpine, TX