Shall I Slit the Throat of Thee?
June 8, 2010
I secretly hate
butterflies
so rich and cool,
drowning in purity
like a jewel...

I secretly hate
birds
so lovely, so bright,
so courageous
during their flight

I secretly hate
diamonds
so shiny, so neat
Embraced by the Earth's heat

I secretly hate
these things
they...only tools of god,
here to remind me
of my imperfections...
and insecurties...
to protect them...
shall I slit the throat of these beauties?

I secretly hope
these things
never learn
of god...
for their
fake beauty
will be destroyed
in cold realization
of their marionette syndrome...

Only puppets...
tools of god...

You...
Are you beautiful?
Yes?
I see...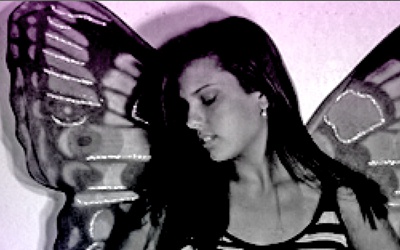 © Kathleen M., Rowlett, TX