Defying Neptune
June 25, 2010
The waves push pass me, nearly knocking me to the ocean's sandy deapths,
I struggle through the icy waves, salty and bitter on my chapped lips.
The sun from above beats onto my exposed back making me regret the fact that
I didn't put sunscreen on earlier this morning.
Over a wave I go, the board is steady pointed in the direction of my choice,
the gigantic wave forming in the distance is now heading my way!
I use my hands to paddle, turning my surfboard 180 degrees toward the distant shore,
where people lounge and bake in the sun's rays.

My heart races, my breathing quickens I hear a bird overhead, but I'm in full speed as the enormous
wave thunders toward me. I paddle faster! Faster! I tell myself faster, I quickly stand, both feet steady on the board.
In a split second I glide across the ocean's surface and then suddenly I crash into the ocean's blue abyss.
Completely whiped out and spit out onto Neptune's shore, I take it as a warning, but I decide to go back anyway.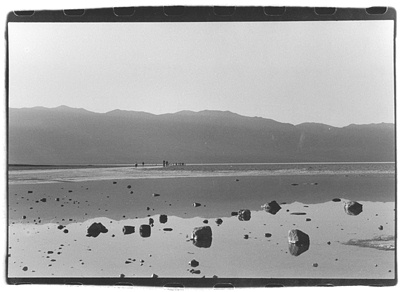 © Dan Z., Marblehead, MA