A Shattered Heart
June 14, 2010
My heart is splitting at the seams,
Nothing is as it seems,
A bunch of empty dreams,
And you were the center of my pain,
The most disappointing of heartaches.

I'm letting go of all my expectations,
And putting up a shield over my heart,
I'd rather be numb then feel the pain,
I'd rather never love again than end up with a shattered heart.

You were everything to me, but you let me down continuously,
Never caring, always on your way,
I was ten steps behind, you would never wait.

Congratulations you successfully tore me apart,
You guessed right that I was fragile to start off with,
You guessed right that you could break my heart.

Now my heart is torn and bleeding,
The seams have popped and it's barely beating,
Forevermore plagued by an erratic heart rate,
Too bad my memory of you is the only thing that hasn't yet been erased.

When everyone was walking out of my life,
You should have been walking in,
Guess this is just a thank you for everything you did.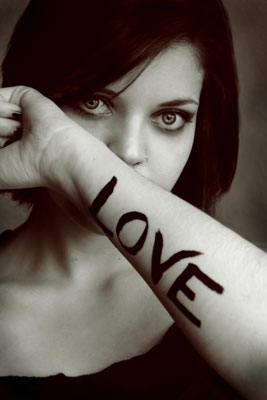 © Michelle B., Blairsville, GA