Maybelline
July 13, 2010
I am disguised between the turquoise glow of the computer
And the shadow of my room. My coffee cup in front of me
In the digital divide. My dear shoes dishearten because I must walk again.

I protrude from my door into the tyrant town.
Feet clicking like a typewriter.

As people rush and sway through the retro cafe
My mind wanders to a girl I once knew. I called her Maybelline.
The last time I saw her was at a rusty train station.
She smiled at me. Her hair rusty brown.
(Not as rusty as the train station)
Tighly hidden by a lace net.
Her eyes sad and teary gray.

Maybelline said her dress was made of muslin.
But what stood out to me was
The shiny silver buttons lying prostrate
down
Along
Her
Back.

We held hands on side rounded by rusty red and neon graffiti
On the other side silhouetted by windows and windmills
She whispered a breathy goodbye and trying not to cry
Reminding me the wisdom is realizing that catching up
Is more Important then keeping up. And up she went into the train car.
There was no handkerchief waving goodbyes. Just maintaining
Black smoke and a star shaped sparkle of a tear on her cheek.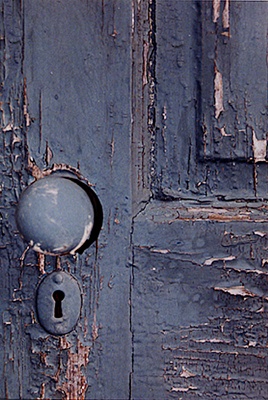 © Samantha H., Savannah, GA