I'm Just Going To End It All
August 4, 2010
Just six months ago everything seemed fine.
But now my world is crumbling all around me.
Everywhere I turn I hurt someone.
They say they are sorry, but what are they sorry for?
They don't know what I'm going through.
They don't know about the pain I'm feeling right now.

I use to be a good kid but not anymore.
Because under the honor roll student,
The perfect son, the star quarterback of the football team,
Lies a trigger happy, 18 year old, high school senior. With a gun
In one hand, and a goodbye letter in the other.
That's my true identity. I figured that no one
Would miss me so what the hell. The drastic steps
I've taken were just an act of desperation.

I waiting for something, I just don't
Know what. Maybe it's that storm rolling in
From the west. Anger is held up in my chest.
My heart filled with pain. An uphill battle, nothing
To gain, and everything to loose. I've hold
You everything loud and clear, but nobody's listing.
I've hurt everyone I've ever touched.
And it's hard to tell how much I've hurt you.
So I'm just going to end it all.
This is just goodbye

The storm is here, I'm ready for it to take me away.
Because tonight everything comes to an abrupt end.
It's too late for me to apologize for all the wrong I did.
I know I lied and drank too much. I'm starting to wonder
Why I'm still here and not there. I'm becoming what I can't be.
My heart starts to break. I let the last of my tears fall. I turn the gun
Over in my hand, taking a deep breath, looking into the darkness.
Dad's words ringing through my head "We don't get to choose how we
Die, but we can choose how we live."
I just want all of it to end
I held the gun up to my head.
And pulled the trigger
And then everything went black
Maybe it all ended to soon or maybe it
Was the right time for it all to end.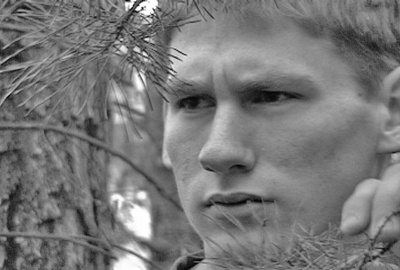 © Philip L., Westminster, SC