Sunglasses
MAG
July 21, 2010
It is hard to read a face
It is impossible to match
Expression with thought. Glasses
Over eyes, block out the world, and
Just stand by; looking.

Thoughts and thoughts and thoughts;
Just flowing by. Make a stop
Every now and then. Not much
To carry, just some music and
Those glasses.

Black and white is defined. Shades
Of grey lie in between. Hard to
Pick an exact shade. Hard to pin
Down a soul and put in on paper.
Just glasses.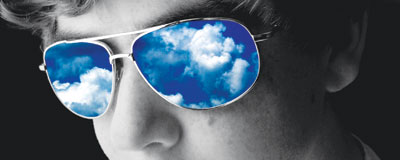 © Joseph B., Mesquite, TX