Love to Like
August 3, 2010
All the trees in the world
could never build upon the expression of my toes
as they sweep along the dirty naturality of Earth.
Every freckle my arms can handle
set up camp to catch front-row seats
to the Sun Show.

I abandoned my shoes
eight months and twenty-three days ago.
The outrageously pink flowers in my hair
are both my outlasting character
and the object of my insanity
They're loud enough to scare away
the flies that love me too much.

I envy the winged creatures that have raised me as their own.
And on a more or less objective note,
the roses I'm stepping on are slowly coloring my legs
a frightening shade of scarlet.
Doll eyes
French lips
I am the unfinished product of a ventriloquist.

From eighteen thousand flowerbeds away,
I can reach the burnt smell of hay and honey
from incense burning in God-knows-where.

You're a smiler so I like you.
I love to like you.
But my lips are too thin and my pen is too strong to utter that word.
I would rather say, "I'm accidentally loving the way you enjoy tickling my feet when I sleep, when you play with my hair at the bus stop and buy me orange tic-tacs at the drug store every Monday afternoon."
I live in a glass house full of anatomically correct synonyms for how beautifully
crooked your teeth are when you remind me how to breathe.
You're a smiler.
I'm a laugher.
Let's be in like with each other.

I'm thoroughly convinced I will wake up tomorrow
as a dove or some fascinating critter
who quite simply acquires the knowledge
of how to write a poem about trees that make sense
to only a handful of people
who majored in humanity.

Like me.

Sun hair, ocean eyes
a soul the color of balloons
your mom got you
for your 7th birthday party.
It transforms every time the climate changes.

The birds and I eat breakfast at noon
We take turns being free
And when the horizon escapes and I say goodnight to your smile
(one of which I have never understood)
I like to be the last thing to brighten your day
before the stars come out.

I am the flowers' daughter
Catch me in the daylight
Stepping on roses
Contradicting you.
But I still like your smile.

You're a smiler.
I'm a laugher.
Let's be in like with each other.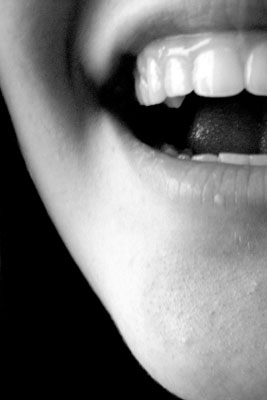 © Katya K.