Speak
August 1, 2010
I explode in a sea of emotions,
nothing to say.
More like no one to tell.
Not just that there's no one to tell but the fear that they won't listen.
Nothing to say in particular.
Just everything,
stuff from the past, stuff from now, even stuff from the future.
Speak.
Tell evryone.
No one in particular.
But you will feel a whole lot better when it's off your chest.
Whisper it, say it aloud, yell it, scream it, Write it in a note.
Just don't keep it all inside.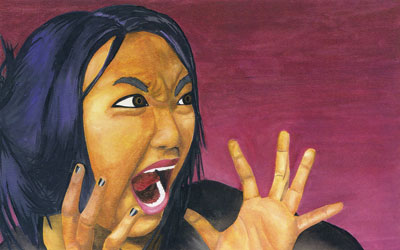 © Lauren S., Forest Hills, NY