Sacred Sleeping TIme
MAG
August 2, 2010
Whispers tread on calm
Air-waves, tranquil
In the flooding moonlight.
On wooden floors
With years of wear.

And the sleeping bodies
Beyond tightly shut doors
Doze loftily in their dreams.
Apparitions of futures lost
To what lurks beyond the moonlit flower path.

And the hyacinths reach to dip their petals
Into liquid nighttime
The semi-conscious reach to touch
Silver dream linings.
To catch drops of hope between their fingertips.

The lilacs breathe in stardust,
Starlight. Life for them is short
But sweetly lived in night-lit bliss
Moon-illusions on a black-water pond.
And snooze on, the human-types do.

Starry deep cerulean domed above the Earth
Bends down to kiss the sweet leaves of the garden
Good-night. Good wishes for the coming dawn
In the cool, sweet smell of misty morns.
When humans rise to bloom.

Lilacs, hyacinths, the lovelies fade.
Dream linings slip through wooden-floor cracks.
Moonlight carries off the dew into the far horizon,
Where Earth meets Sky and life goes by,
Humans dream their dreams on calm, still

Air currents of moon-accented bliss.
Gone. Far-by, into nights of splendid,
Tranquil sleeps when humans are their best
The winds sweep night away.
To come on the other side of the horizon.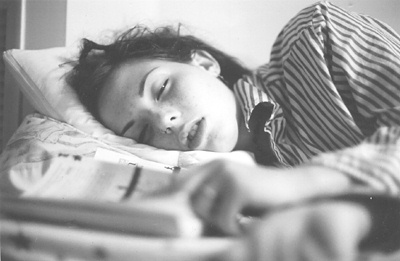 © Donna O., Kannapolis, NC