Aaron's Poem
August 10, 2010
A friend, a sort of family, a genius of a particular kind,
who always turns back to God with praise on his mind.
His music inspires and sparks curiosity as to what will the lyrics or the next chords be?
He writes just to praise and he writes because he cares.
Then to encourage and for opinions he shares.
I anticipate his next song or his next letter and know with each new word he is always getting better.
We live far away, nowhere near each other.
But we still are good friends, he is my spiritual brother.
We love to smile out loud and yell at cows passing by.
And we take the time out of our day just to say hi.
It is amazing to me how his faith seems so strong.
I hope he continues to show others in God they can belong.
He listens and loves and lives in Tennessee.
His name is Aaron and he has been quite the friend to me.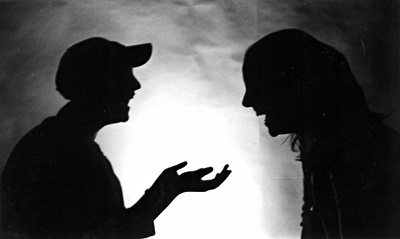 © Jeff A., Marblehead, MA