Escaping
August 10, 2010
I am escaping away into my other world at night.
One of comfort and one of fright.
The land of your dreams and haunting fears.
You see what is going on inside, for your soul is in a house of mirrors.
You wake up the next day; it's a whole new tomorrow.
One filled with happiness or full of sorrow.
It depends on how your visit was just the night before,
where dreams might have offered you so much more.
My place of thoughts, doubts, and hopes, held together by unconscious ropes.
They are my dreams, all that makes me, me.
For when I dream I know I'm free.
When I am awake my worries chain me to the ground.
Muffling reality so I can't hear a sound.
I tire myself from struggling and finally close my eyes.
And fall into my wonderland of never-will-bes and lies.
It is my escape, my hiding place if only it would come true.
Most of my dreams don't come out right, because they're missing you.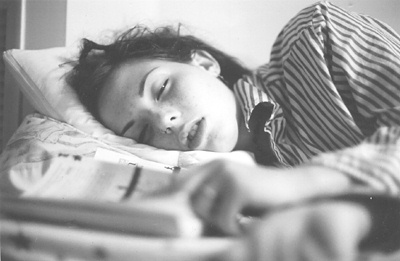 © Rosie A., Lexington, MA