Strength
MAG
August 14, 2010
Are you okay?
The polite question,
That deserves a polite lie,
Yes.

I watch as her as hair swishes back and forth,
When her long legs allow her to sprint ahead,
Only when I am sure she has rounded the next curve,
I stop.

The air smells wet,
Rain is still present on the flora surrounding the route,
I bend,
allowing my fingers to caress the backs of my mud-caked calves.

I know it's not the four mile run that's brought on this pain.
No amount of stretching is going to help.
It's not an ache ice is going to fix either.
And I'm not going to escape it by running.

Therefore,
hands on my knees,
I rise,
And walk.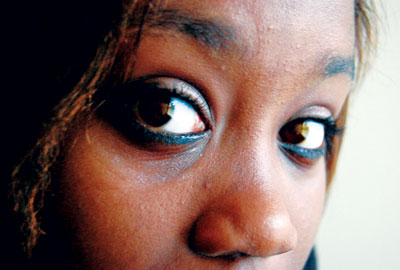 © Kayla C., Burlington, NC