Accidentally
August 24, 2010
Amongst some restless waters
of some long forgotten stream,
I sat and wept remembering,
some everpresent dream.

In gazing down upon the rocks,
strewn beneath the flow,
a little ring of silver,
amongst the stones did glow.

Reaching down to pick it up,
The waters cleaned my hand,
and when I pulled the ring out,
I stared down at the band.

Concisely carved upon it,
A single word I read,
Which shook me so completely,
and took away my dread:

"Faith" and just beside it,
A tiny cross was laid,
reminding me of something,
so I bowed my head and prayed.

"I know that I'm mistaken,
That I've gone so far astray,
I know all that and then some,
Which is why I wish to say:

Dear God I know you're out there,
Though distant I must seem,
Please take this heart with me,
and my soul redeem."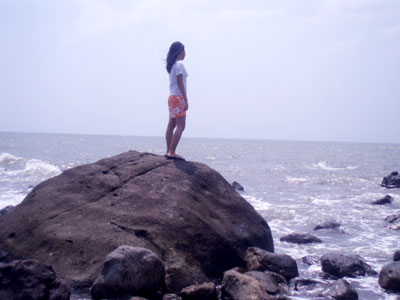 © Grace L., Bacolod City, Philippines