The Way I Hate You
August 26, 2010
I hate the way you smile at me, and how you say goodbye.
I hate that you make me like you; I'd prefer you made me cry.
I hate it when I don't talk to you because I want you to say hello.
I hate it how what should turn me away only makes my feelings grow.
I hate how I feel without you: like my head is lost somewhere.
I hate that when you ask what's wrong, I start to think you really care.
I hate that when you hold me your warmth soothes me to the bone.
I hate that no matter where I am, if you're not there I feel alone.
I hate it when you remember things I told you a week ago.
I hate it when you do something nice and make me never want to go.
I hate what you do to me, and how you make me feel.
I hate that all my dreams are never going to be real.
I hate that though I want you to, you do not feel the same way.
Because if you did then all you would do is think of me every day.
Because then if you caught me laughing, your heart would skip a beat.
And when I saw you looking, we would both feel the heat.
Because if you held my hand one night and let our fingers intertwine,
Before looking at me as if to say, 'All I want is for you to be mine'.
Because then you'd feel the way that I do every time you look at me.
And yet all I want is what I cannot have and what I know cannot be.
I hate the way I love you: in a way that I try to deny.
Yet still when you even say hello, I feel like I could fly.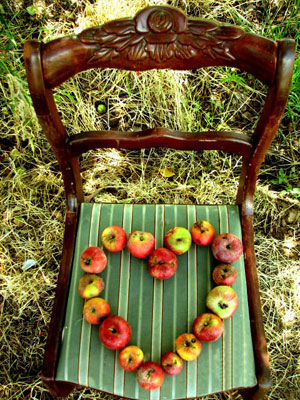 © LZ A., Grand Junction, CO