Patriotism
August 26, 2010
Rising up, up, up.
My heart is 1 ton, 1 pound, 1 ounce.
My spirit reaches to the sky
And I feel my insides
Swell and tremble
As the music reaches the ears
of an eager listener.
My country
My flag
My pride.
The national anthem of the United States,
Sung by a thousand voices,
Played by a thousand instruments
Throughout history
Yet every time
I feel like this...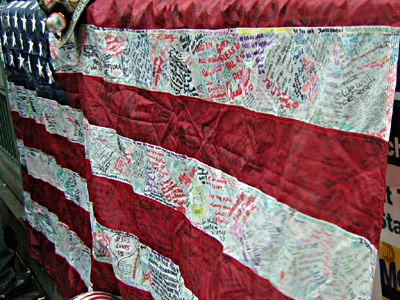 © Brittan S., Chino, CA