Washed Away
September 23, 2010
Porcelain skin in a little yellow coat
Sad, small eyes looking out toward the boat
Waiting for her daddy to finally come home
She doesn't even know she'll be standing all alone.
She's scared of the dark
And she'd never seen this park
But her daddy was amazing
Yes, her daddy's in the navy.
He's coming home today
He shouldn't be too far away
Though with every moment's pass
Her tears fall harder on the grass.
It's slowly starts to rain
Her sobs are rougher than her pain
Little fingers in her pockets
Blowing hair, long golden lockets.
The sun's about to rise
In front of her blue, swollen eyes
She will never see the boat
But that little yellow coat
Will soon be washed away
For another rainy day. . .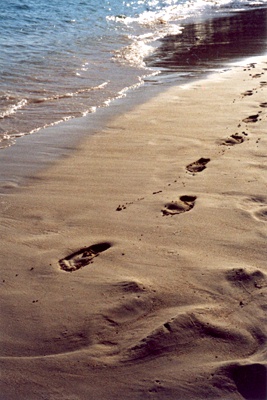 © Ashley B., Potomac, MD