Echos
September 11, 2010
The scream of the terrified
Echos
Along the the end of driveways
With long streets and yellow lines
Stoops with ice cream melted and evaporated on them.
But a blanket covers the earth, blocking sun
Bringing out hooded faces and deep pockets
Mystery in shadow.
And among them
The innocent
Late from student council
A cold winter's walk ahead of them, such bright futures
All
Shot
By
Long chains and regretful sidekicks.
Lying there
Thinking only the worst has happened
When the worst is
Yet
To come.
A final shudder
A last breath
And a voice says
Shut your eyes, little angel, and come home.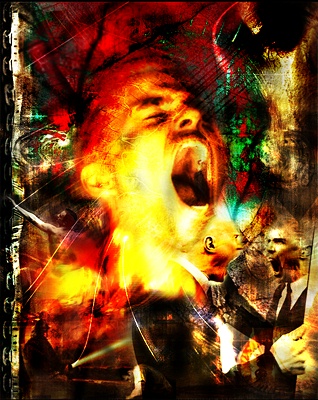 © Mark P., Woodside, NY