Drops of Endless Music
September 25, 2010
In a motionless world
We could hear other's heart beats.
Our hand would grasp the
Memories between our fingers.
Whispering warmths of presence
Would ease up our arms.
If the earth were to stop
The music would still continue
The piece of immortality.
Loves from far away
Would flee back home.
If time were to stop
The invisables would be invincible
And break the wobbling pillars
Of their rivals.
In a windless autumn
A chilled, crouched girl could
Find herself
While the boy she had longed for
Would finally wish to be hers.
Where the snowdrops turn to fire
A passerby's mind
Would fly among the birds
And everyone would watch in awe.
The breathes of nature
And nature's secret treasure
Could sing in unison.
But the earth is turning.
The people are rushing.
The winds are blowing.
The snowdrops are dropping.
Those who have gone
Have gone
And their love will remain in open hearts.
With that love will come a new
Soul
And with that soul will come
A beautiful note
That will bring powerful,
Breath-taking moments
In which our lives are measured in.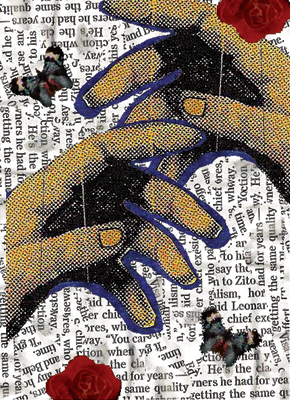 © Christine S., Arlington, VA