Little Brook
September 25, 2010
Little brook, little brook,
The path you make is cutting,
The water you flow is frozen.
It's winter and the stream is calling,
But you can go no longer.


The rocks who jut out from the earth jeer at you,
The frosted grass now will not give way to you,
Little frozen brook.
No more do the trees call to you
Like a warm summer friend,
Now they are as silent as the hills who dwell on this land.


I do not know what I can give to you,
I have no gifts to give.
As the sky is my mother and the ground is my father.
What do I have to give?
I can watch the seasons roll past,
As the sun across my mothers face.
But I have no control to where they go nor what will come next,
Little brook, little brook.
I cannot stop the times or make the grand ones never fade,
I cannot stop the moving air which flows beneath my fingers,
I cannot look beyond this moment,
Little brook, little brook.


Take me to your highest mountain,
From where your waters climb
And let me find the words there that will make you strong.
I may not have the earth by reins
Nor the seasons at tie
But what, my eyes most desire?


Do you mock me little brook for my wish?
Do you give back what the others have so cruelly given to you?
Do you mock me little brook,
When you called out to me?
My wish is no more weighted on than yours.
You ground your craft as I do mine,
Waiting, waiting for the strong to lift so the weak may emerge.

My wish is hidden in a valley,
Under the thousand leaves of my dear hills.
On the hills I love,
They hide me from its own earth,
Never traveling on.
Never like the clouds who see all and tell me their stories
Through the pictures they make on my mother's face.
Oh the hills,
How I wish to see your other side,
Oh to wish for another view,
Oh hills, I have tired of you.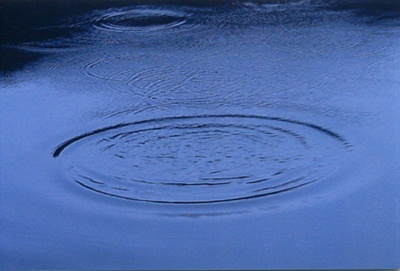 © Alyssa J., Gibsonia, PA