The Lone Read
September 25, 2010
I am a lone read.
One, not apart of the whole.
Though dependent on those who find such an in-between,
As I am also in-between.
I am a lone read,
A one time fame.
An only love for the time of dwelling,
Others move on yet I do not.
I am prisoner to this ground,
Though I wish not to leave.
For I am a lone read.

I am a lone reed,
Alone in the shallow waters.
Reaching high into the salty air,
I can see the others.
But I am not apart of them,
I am not of the whole.
None shall bother me,
For I am alone.
The controllers of the mind rather a million smaller thoughts,
Than one who thinks often.
The waters are kind to me,
So I wish not to make my leave,
Because I am a lone reed.

I am alone red,
Where have you run too?
Has the cold of winter driven you away?
Made your heart cold as well?
My dear friend,
When I withdrew,
You were never suppose to.
The breath of air has left me now,
As you have left me an open mouth.
Alone,
I am alone red.
Eyes do you deceive me?
Ears are you deaf to me?
Mouth have you silenced?
Hands are lifeless?
My red has gone.
Now am I a lone reed on water,
A lone read on ground,
Now that my red has gone.

Dwelling in and out of the days,
Wishing wishing them away.
I am the solitude of every snowflake
As it falls to meet the ground.
But there is no one to meet me,
No warming embrace awaits for me.
Ice has covered your arms,
But I will stare back at you,
Waiting for the mood to change
As the change of seasons across your face.
As I say, met me where the call once began.

I will wait,
As winter waits to blow it's chilling wind
Once the summer sun has set.
I wait.
Blue laps at my finger tips,
Face down on the sand,
Waiting for you to come home again.
My love,
It is inconsistent as the sea.
Shall I sing our song to the dolphins,
So they can steer you home,
To where I wait.

Sleepless nights and lifeless days,
Until my eyes do not open at all,
Sitting upon the same sand.
Every grain is a million seconds wasted,
For you in my summer burned arms.

But oh, my heart is home to no one,
Not even to the time that has pasted above me.
Not even myself will I see in the mirror of the lake
Of my lone reed....alone as me.

The sun again has risen,
I see it behind my eyelids
Closed are my eyes,
When I saw you.
A cooling air then reached my lips,
Good morning love again was upon my lips,
Green reflected off my open eyes as I saw the wind blow
Away the lifeless trees,
To an ocean of blue,
My red has come back to me.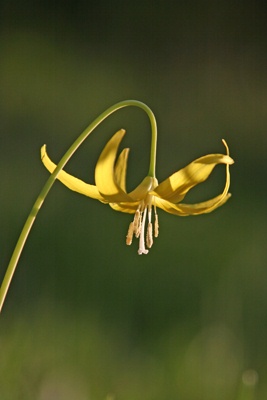 © Lucas N., Plains, MT