Hi to Goodbye
September 29, 2010
How stupid am I?
I should of never had a dream to try.
Your happy with her,
So please just through me on the floor.
Leave me to me,
Dont let anyone see.
Hurl me to the ground,
Swear words at me around and around.
I should of never liked you,
And you shouldnt of liked me too.
Please just save your words for her,
while i walk out the door.
My feelings don't mean anything,
Or everything.
Send me far away,
So i can leave you two at bay.
Sorry to say my short Goodbye,
Cause now its to hard to say Hi.
Never say you miss me,
Cause that'll never be.
Go to her.
I'm done and ill walk out the door,
I wont cry a tear.
Cause i may miss and love you but i hold no fear,
Maybe there is more to me than you see.
So you won't be able to meet the real me,
No not today or anyday.
I should of left you at bay,
I hate the feeling you give me.
So sorry for being me can't you see,
So here is my last and finall Goodbye.
You'll never hear me say my sweet good morning and simple Hi,
So HI and my last GOODBYE.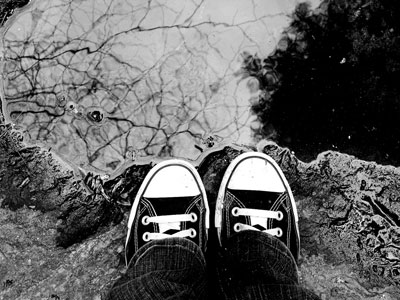 © Michelle B., Blairsville, GA