Someday
October 8, 2010
I lie in bed
Trying to sleep
But nothing
Nothing
escapes my thoughts
I try so hard
Not to think
To live in bliss
To embrace mistakes
But I've waited
So long
For the day you'd
Call me
Your girlfriend

And now you say
That you want to wait
Till we're out of school
I get that
But you're cruel

You say that
I have your heart
Even if you're with
Someone else

How is that fair?
To me or them?
I don't know
What to do

I'm confused
Betrayed
Sad
Misplaced

I know deep down
You probably love me
But I still have my doubts
Thoughts creep in
And I can't fight back.

I'll watch on
Thinking silently
I'll let you hurt me
Knowing that maybe
Just maybe
You'll fix me

So I raise my glass,
To you, my love
Here's to someday.
Drink up.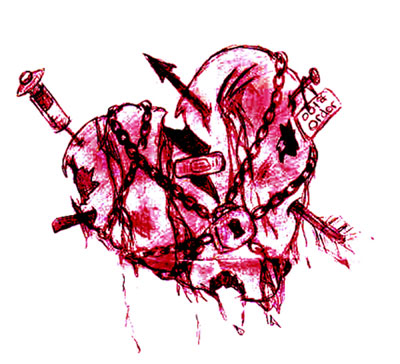 © Asia B., Hudson, MA