Too Ghoul
October 4, 2010
I see houses littered with coffins
And sneaky green goblins.
Little witches with tiny brooms
And mummies hiding in cobwebby tombs.

I hear laugher in the descending night
Small children screaming in delight
The haunting sounds of ghouls little feet
As they search for a treat.

I smell the taunting scent of treats
As I eat another sweet.
The musty scent of old ladies
Who always seem to be from Hades.

I taste the rich flavor of chocolates
The nuttiness of candied walnuts
The sour taste of lemon drops
And the fizzy feel of Pop Rocks.

I feel the chill in the air
Knowing winter is almost here
Wishing time would stand still
I have yet to have my Halloween fill.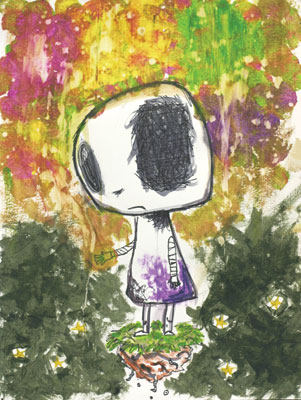 © Ashley W., Port Charlotte, FL