The Lone Read
October 9, 2010
I am a lone read.
One, not apart of the whole.
Though dependent on those who find such an in-between,
As I am also in-between.
I am a lone read,
A one time fame.
An only love for the time of dwelling,
Others move on yet I do not.
I am prisoner to this ground,
Though I wish not to leave.
For I am a lone read.

I am a lone reed,
Alone in the shallow waters.
Reaching high into the salty air,
I can see the others.
But I am not apart of them,
I am not of the whole.
None shall bother me,
For I am alone.
The controllers of the mind rather a million smaller thoughts,
Than one who thinks often.
The waters are kind to me,
So I wish not to make my leave,
Because I am a lone reed.

And to such a song do I sing,
The days will pass unnoticed by my listeners.
For would they mind,
Day and night to my story.
They, one, not apart of the whole.
They too read alone by the others,
Apart of the whole.
And regarded by those on the inside,
To the lone reed.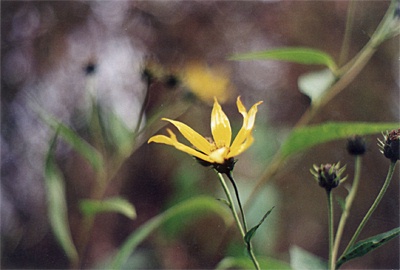 © Scott R., Casco, MI