Longing For You
October 9, 2010
Longing For You

I long for your smile
that I haven't seen in a while.
I long for that one kiss
that will put me in forever bliss.
Your touch;
that I've been missing so much.
Your skin against mine,
feels so right
and I just want you to hold me tight.
The path we've chosen is not an easy one
but we'll make it through.
This can be done,
no matter how many people will say we'll never make it.
No one said it would be easy.
No one said it wouldn't be tough.
Cuz baby it's gonna get rough.
So hold onto me;
never let me go.
And you and I will fight;
fight for what's right.
Till the end of time….

"Love is like heaven but the journey through love is never easy and it can hurt like hell. But sometimes in the end; if you make it through, it's totally worth it." –unknown & partly me.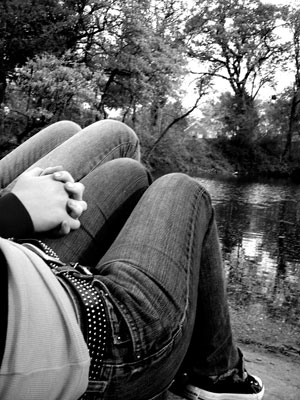 © Lauren R., Edmond, OK