Your Filth, I Love
October 15, 2010
There's a special place in hell for those of us clicking our heels to the sound of other people's problems.
You're wearing two different socks and you smell like tomorrow
Sitting behind a warehouse with my hair sticking to my unscented chap stick
You try not to touch my feet
Pretending to be immersed in the unconventional way the wind blows
As I criticize the evening light.

And soon after this less than subtle exchange
You shift your legs and your toes and you disconnect yourself from the lazy concrete we've been perched on for so long our a**es have forgotten about us
And you cage my ears in your palms so that with each nervous breath your toes inch closer to my twenty-seven year old shoes
And barely opening your lips you say:

I'm sick of dancing in flowers
Underneath the light bulb sun
In morning weather on summer days

Your eyes change.

I want to get lost and covered in dirt
Get drunk on miscellaneous crimes and candy-coated profanity
Kiss you in the kitchen of an abandoned house with no roof
And explore every inch of you.

You're projecting the color of irony
As the suicidal silence approaches the frozen space between us
And tearing up every ounce of tension we've created
I step on your feet and waste my instincts
Spending fractions of seconds studying every word you've never said
And suffocating the sugar out of my unorthodox adolescence
Drowning in your atmosphere.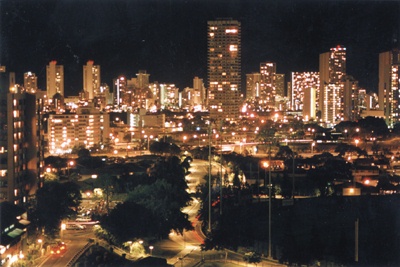 © Chris H., Honoka'a, HI