The Field Of Dreams
October 24, 2010
You have gentle eyes,

A gentle touch and a gentle smile.
Southern flowers could not graze the palm of my heart as you do.


Like a hummingbird you you flutter my heart,


And like a well, you hold the waters of my love within in your hand.
And, love, like the sea, you lap at my heels,

Gesturing come love come.

Thus you dwell in the field of dreams,



A place of which I cannot go.
Thus, there will you stay,

Silent eyes whispering gentle words;



Come love come.


But I will not come,
For even I am forbidden in the depths of my mind



Where you so dwell,

In the field of dreams.

I may not go but I can see,
For the black wooden fence does not hide my eyes.

There I see you, waiting on the other side.
And you hold in your arms my reflection,




And all of our dreams.
Gentle gentle does the wind blow,




As are you,


Tugging at my heart,
Willing me, come love come.

Yet I turn away,

For I cannot enter the field of dreams.


So I will stand on the side of the fence






And watch you reaching out to me.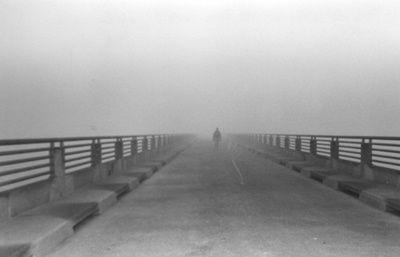 © Becky G., Westerville, OH