Studying
MAG
October 29, 2010
I'm studying right now.
I'm studying you.
I'm taking notes
Until everything I predict is true.
Like a scientist observing
Behavior.
I'm observing you.
Noticing every detail, like
How when you smile
Your cheeks become round like
The soccer balls you like to kick around.
Or how when you do smile
Your teeth will never need braces.
Noticing how you stand.
Hands on hips,
Leg bent,
Making a face.

I'm taking notes.
Every little detail, then you
Look at me.
I wasn't ready for
That change in behavior!
I don't know how
To respond to your sudden attempt
At communication …
You look away and I continue
To study everything you do.
The friend I was supposed
To be helping taps me and says,
"I need help with problem #4, Gabby."

Shhhhh … Not right now!
Because just one more glimpse
From you
Could help me get
Through the day.
Just one.
So please don't bother me.
Not right now.

Because right now I'm
Studying.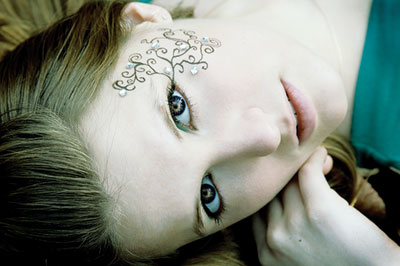 © Michelle B., Blairsville, GA