Beyond
October 30, 2010
What would it be like,
To look at the moon
And say that you've been there?
To have gone
Up, outward, away
Beyond the edges of farther
Extending the reach of our imagination
More than we can imagine
How is it, to soar through
Our dreams,
To hold one of those
Lightbulb remnants of wishes,
Snowflakes scattered high enough
To humble the clouds?
Returning, changed, forevermore
Touched by the night's guardian
Coming back below, never to look above
Quite the same way.
But gravity is no match
For the beyond.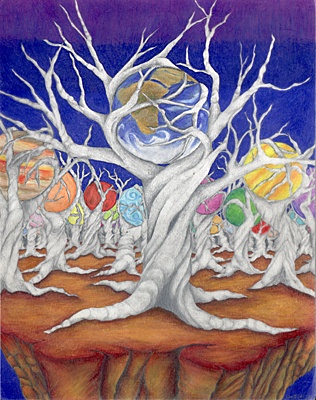 © Sara P., Lake Mary, FL