Why Me? Based on World War 2
November 16, 2010
Why Me? Based on World War II
"The men are now coming." My mother told me
"You need to stay quiet if you want to survive!"
I sat on the floor as still as the sun
The thought of moving never even crossed my mind
I listened to the creaking of the old house's floor
As these men I hid from searched high and low
Why are they looking for me? What did I do?
Why do they hate me
When they know nothing about me
I'm scared out of my mind
I just want to scream
Can someone please stop them
From killing the innocent
Then all of a sudden
Iheard a loud scream
They just found my sister as she was in hiding
I focused my eyes on her
As she mouthed her good bye
I wanted to stop them from taking her life
With no self control I jumped out from hiding
My mother then tumbled after
One of the men evily smirked and sayed
"Boys! We found one, but now we have three!"
They then took the lives of
My mother, my sister, and I
But now we're together in safety at last
I wish I could thank those men for taking our lives that day
Because now we're happily in heaven to stay!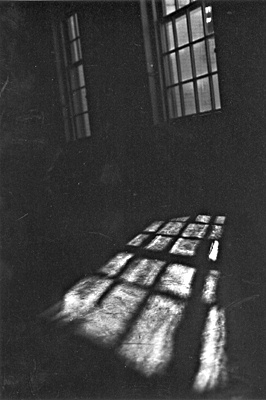 © Mary A., Fullerton, CA