Heartbreak
October 17, 2010
I did what I could
but
I guess
I did it wrong.

The result?
A man with an axe
knocked down my door
and split my heart.

It never seems like something
that could happen
to you

but sometimes
you read the signs wrong
backwards
sideways
upside-down

sometimes
you're on top of the world
you think you have it all-
who said it's not
all pretend
not just
a game?

I learned the hard way
that sometimes
it hits you
unexpected
like a shot.

All the feeble cliches-
they finally make sense.

I feel the way I thought
you could only feel
in movies or books
or in the stories in
magazines-

not here.
Not in my heart.
Not where it really hurts.
Not when I could have sworn
I had it all right.

Over-thinking
what happened
last night
over analyzing
because that's what I do.

Why does it seem to matter
so much?

It's funny-
I always hated poetry
revolving around
broken hearts
and
love stories.

Now I see.

Sometimes
it's the only way to get your words out-

in a
scattered
broken
tongue-
because it hurts too much
to just
say it
straight out.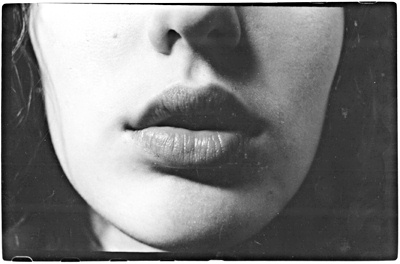 © Samantha A., Southbury, CT