The Celestial Jewel
November 10, 2010
Blessed be my mortal eyes,
For they have seen the true beauty of the Earth;
Look into the soul of god
That is reflected on the orbs of the dew on every flower's petal.

I bask in the glorious sight of leaves glistening in the sunlight
Never before have I ever seen such a wonderful view
Than of the landscape dancing with the horizon
And the sun hung up like a cosmic chandelier.

All other worlds envy ours, so full of life and love
But we take such a blissful haven for granted.
We should thank the lord each and every day for the earth
We are lucky to see it first hand, to feel it between our fingers.

Even the earthworms roll in the filth of the world,
The birds fly to feel the wind, despite the danger.
Nature is engulfed in the beauty it has created for itself.
All creatures love every aspect of the planet.


We have been given the greatest gift of all,
A priceless gem we can all share together,
An eternal gift one shall always be thankful for,
Life at its finest, life at its purest state possible.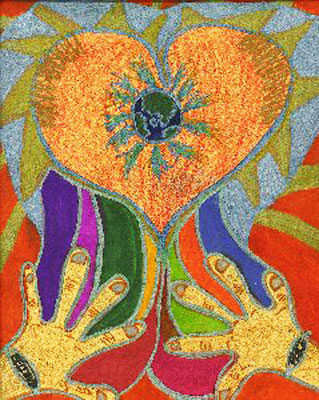 © Amanda P., Clermont, FL