me and my lord
November 15, 2010
That big orange ball,
Glowing with peace.
About to dip below the trees,
To retreat to that magical unknown place.
And the pink stained clouds,
Like little wisps of thin baby hair dot the sky.
All trying to move closer to that glowing globe.
Almost like some kind of invisible force pulling them down there.
And I believe when my lord comes that's what it will be like,
Him a gigantic glowing ball,
And all of us clouds,
All wanting to get closer to him,
All trying to move in his direction,
And I hope to make it,
Make it to his open arms,
Where I will rest,
Forever more.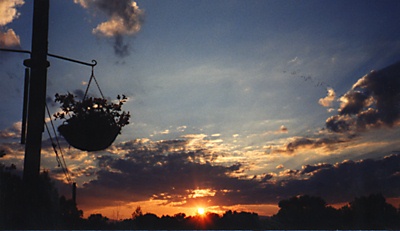 © Christy S., Germantown, NY