Innocence
November 24, 2010
Innocence .
Something that everyone gets for free
People argue whether it was their choice to lose it
How ironic it is to hate it when you have it.
And for all the kids we used to be
Who's dreams were only to be free
From everything that trapped them
From living what they thought they wanted to be
Once they got what they wished for
We found out this freedom is anything but free.
We're stuck within ourselves.
There's no escaping.
It's only now when those curious hearts
Ache with the regret of loss
Of perhaps the most beautiful thing in this hell we live in
How quick they were to give it away
Only now do they appreciate it when it's gone
No turning back
Trying to move past the biggest mistake we could have ever made
Hoping that miracles do come out of loss
Wishing we could go back in time
To teach them not to leave it behind
Cause it's the greatest gift you could ever receive
And the biggest burden to take it away.
I believe with this,
You can only really live once
And when it's gone, it's just gone
We sit in our hate of how we feel we have wasted
The most precious thing that we could have had
You only got one chance to live and you lost it
So now we're dying
We're drowning in our hate
And we're left with whom else to blame but ourselves?
Ghosts of the pure hearts we once we're
We try to find things to justify that we belong
When we've condemned ourselves to this hell
Making up way's to become innocent again
Even with the knowledge of this
Deep deep down
All we seek is to be free
Free from ourselves
We want to die
But we're already dead.
If we only live once
How could we learn?
The answer is we don't.
We just follow in the circles of who we've always been
Only moments away from the end to it all.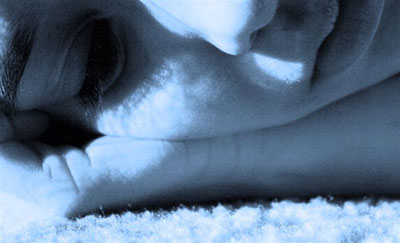 © Paula B., Katy, TX